¿EN QUÉ CONSISTE EL PROGRAMA ETA?
The English Teaching Assistant (ETA) program sends American university graduates to nations around the globe to serve as assistant English Teachers. ETAs split their time between teaching English at their assigned "host institutions," and completing an independent side project in their local communities. In 2017, Paraguay received its first two ETAs- ever! My colleague taught at the Centro Cultural Paraguayo-Americano (CCPA) in Encarnación, while I worked at the Thomas Edison American Corner (TEAC), an official American Space housed at the Facultad Politécnica at the Universidad Nacional de Asunción (UNA). After a great debut year in Paraguay, two new ETAs arrived in February 2018 to continue the program's success at the CCPA sede Encarnación and at the American Corner. I, on the other hand, extended my ETA grant and began work in at a new site in Paraguay's interior, at the Centro Cultural Melodía in Villa Hayes.
¿CUÁL FUE MI EXPERIENCIA?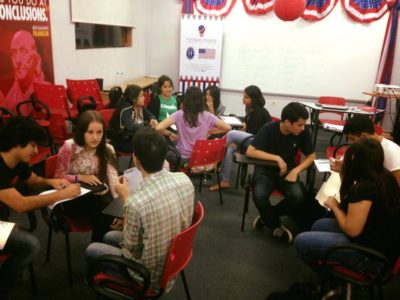 My time (so far!) serving as an ETA in Paraguay has been an incredible experience for me and, I believe, a valuable and rewarding experience for my students. At my host institution, I mostly dedicated myself to triweekly English "clubs" for university students. At these clubs, free and open to the public, students practiced their English through diverse and fun activities. Students always used their critical thinking skills to discuss political issues, celebrate female empowerment, and consider cultural diversity. Students often worked together in groups to complete and present projects. On Halloween, students wrote and performed spooky theatre skits and went bobbing for apples. To celebrate Columbus Day, students divided in groups and debated the merits of the traditional Columbus Day versus Indigenous People's Day. We even had a talent show (¡en mi cumpleaños!) where students demonstrated their diverse abilities: acting, dancing, singing, etc. Particularly rewarding for me was empowering students to plan and lead their own activities and clubs.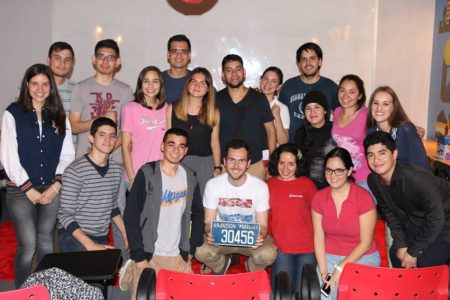 The fun continued outside the traditional classroom setting. Along with TEAC's amazing team of coordinators and volunteers, I organized our first ever Model of United Nations (MUN). In teams, students researched and submitted reports about our conference's topic: gender equality. Then, on the day of the activity, students came dressed in their country's cultural garb: México came as Frida, the U.K. as Princess Di. Of course, Paraguay and the United States were also represented. The event was such a success we offered two additional Model UNs in conjunction with the Facultad de Economía at the Universidad Nacional de Asunción (UNA) .
ETAs are much more than native English speakers. In addition to their work in the classroom, where they support local English teachers, they act as American cultural ambassadors, which is where they can really excel. Here in Paraguay we organized a Fourth of July party for university students, but I also offered a workshop to English teachers in training about ways to incorporate political themes (independence, freedom, etc) in the classroom. An English "speed-dating" activity is a great class warm-up made even better when students impersonate famous historical women for International Women's Day.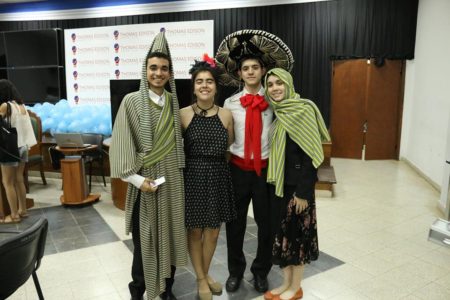 Finally, I was committed to using my gringo status to strengthen the bonds between the diverse network of State Department programs in Paraguay. Participants and volunteers from our MUN attended Fulbright application workshops. ACCESS scholarship students routinely attended clubs at the American Corner. State Alumni Paraguay (SAP) is a robust and growing family, and I am so grateful for the way I was welcomed with open arms and a glass of tereré. Hopefully, the ETA program in Paraguay continues to grow so we can give back all that SAP and Paraguay have given us.